Improved adhesion for the most advanced tracking unit on the market
Customer
Trusted A/S is a Danish company specializing in high-tech and advanced tracking systems. Their system uses an advanced technology with intelligent sensors. Trusted trackers are the most developed, resistant, and adaptable tracking units on the market and are used in a wide range of industries, such as the construction industry, wind energy, and transportation industry.
The specially developed trackers gather data on position, movement, light, vibrations, rotation, temperature, and humidity, which enables the user to get an overview and analyze this data.
The system is also equipped with an advanced geofence-/ alarm system, which e.g., prevents theft.
The units are developed to perform under the most difficult circumstances with their advanced sensors protected by a highly resistant and waterproof box.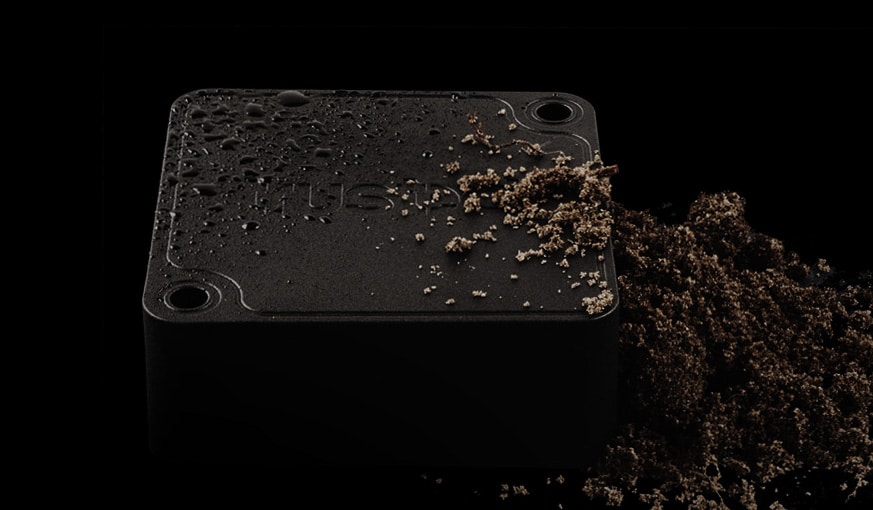 Challenge
The trackers are designed to withstand extreme environmental and weather conditions. With a resistant outer box and epoxy-covered electronic parts. The tracker is waterproof and resistant to heavy loads. It is actually designed to withstand being run over by a steamroller or falling from a plane.
Since Trusted was founded in 1999, it has focused on quality, durability and design. Trusted's tracking units have the longest lifespan on the market. Although complaints hardly ever occur, it is one of the company's values that their products live up to the name "Trusted".
To prevent possible future water intrusion or fissures, Trusted decided to optimize the adhesion of the molded part.
Technology
A plasma treatment removes all the impurities from the surface of the material and prepares it for further treatment. Materials like plastics are likely to lose any kind of printing or covering from their surface because of their smooth texture if they have not been pretreated. Plastics are made of polypropylene and are homopolar which means that they have poor adhesive qualities.
A plasma treatment of plastic surfaces provides an effective pretreatment and activates the surface before gluing.
Solution
After thorough tests at Tantec, Trusted immediately noticed a positive effect on their molded parts. Trusted decided to invest in Tantecs VacuTEC 2020 plasma treater to further optimize the sealing of these parts.
"We noticed an improved adhesion of our molded parts and it was a great pleasure to work with Tantec. We had great confidence in Tantecs expertise and advice. The help they provided during commissioning was also highly appreciated", says Christiane Nico Jensen-Haarup, CTO, Trusted.