40 years of experience in surface treatment for packaging industry
40 years of experience
Tantec's PlasmaTEC-X is the ideal solution for surface treatment in the packaging industry.
With more than 40 years of experience and a focus on environmental friendliness and cost efficiency, Tantec can offer knowledge, expertise and the widest range of solutions for surface treatment.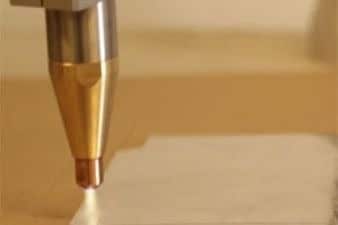 Increased focus on design and durability
Today there is increased focus on the design and durability of packaging material. Where it has previously been important that the price of the packaging was as low as possible, today it is a matter of strategic choice for the manufacturers that packaging should exude professionalism and be flawless.
With PlasmaTEC-X you can achieve improvement with such things as:
Treatment of plastic bottles prior to the application of self-adhesive labels.
Treatment of caps and covers on chemical containers before application of packaging material or pressure.
Treatment of most items before labelling to ensure label adhesion
Treatment of folding cartons to ensure that the flap on the carton maintains its adhesion strength
Plasma surface treatment has proved to be very effective in the packaging industry. Plasma activation with Tantecs PlasmaTEC-X solution creates ideal surface properties for steps in processing such as printing, gluing or lamination. This unit has huge environmental benefits compared to gas treatment, flame treatment and chemical treatment.
PlasmaTEC-X can treat virtually any item within the following types of packaging:
Foil packaging
Bottles
Glass
Boxes
Labelling
Easy to integrate on existing production line preceding the glue dispenser.
Possible to change glue to a more economical, and environmentally friendly type
Increasing line speed by adding Plasma treatment to the process.
Air/Energy savings with stand by air flow feature
Easy to use
Low level of maintenance required
Compact design
Light weight
High power Plasma discharge allows for increased line speeds.
Read more about PlasmaTEC-X or contact Tantec Sales dept.