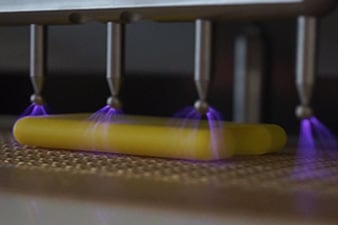 Tantec's Corona system allowed for better and more environmentally friendly adhesion of printed inks on the sprayers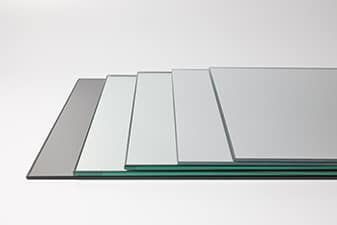 The purpose of surface treatment of glass is to increase surface wettability through electrical discharge.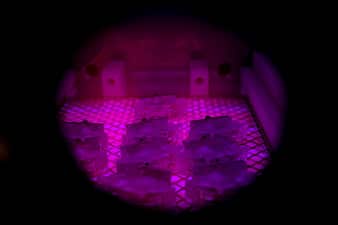 Adhesion plays a big part when it comes to the sealing of the lamps because they need to be 100% waterproof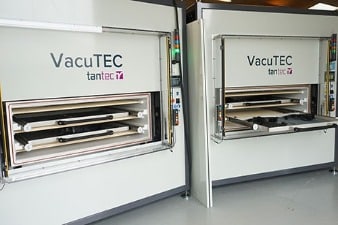 Since 2010 Tantec VacuTEC system have been in constant use in three-shift operation at Antolin Interiors.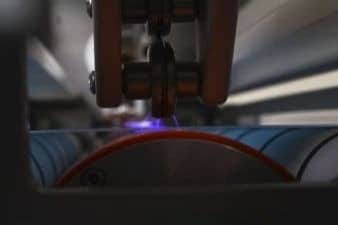 Bonding or sticking material to glass can be a difficult and complex procedure for many.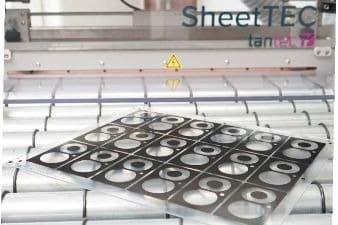 It is often necessary to coat sheets as part of the manufacturing process. In order for liquid adhesives, glues, coatings or inks to adhere to the surface of cast, molded or extruded plastics we must first modify the surface.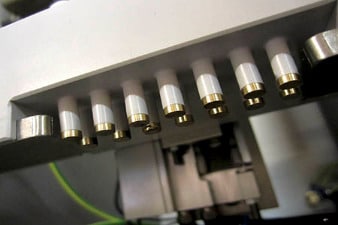 Leak detection is vital for multi well plates for use in diagnostic systems.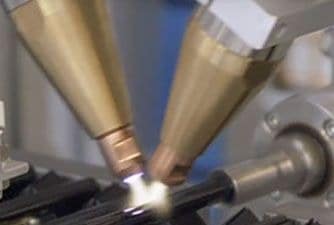 After many years, the Italian machine manufacturer GPE Ardenghi srl has replaced flame treatment with plasma treatment in their screen printing machines.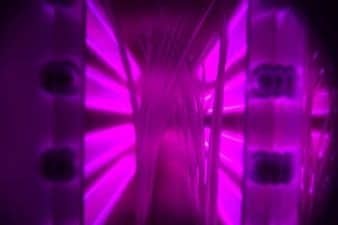 Car manufacturers across the globe are looking for innovative methods to improve the quality of their product offerings and to give customers exactly what they are looking for.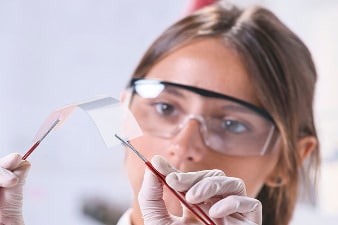 Several years ago, Tantec entered into an agreement with Haydale for the development and supply of plasma chambers.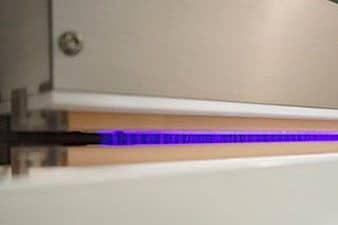 Plastic piping is used in a wide variety of applications and across a range of different industries.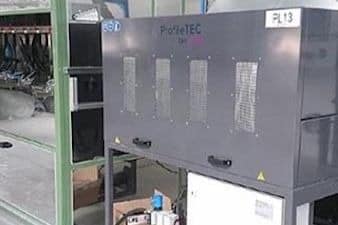 Close cooperation, constructive dialogue and a cost-effective solution made the difference for SaarGummi, which ultimately chose that many production lines would switch to Tantec's ProfileTEC solution.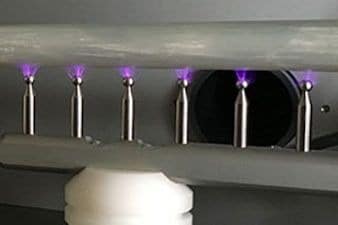 One of the world's largest military aircraft manufacturers recently found that Tantec's corona technology has outlasted the longevity of the electronic components used to create corona.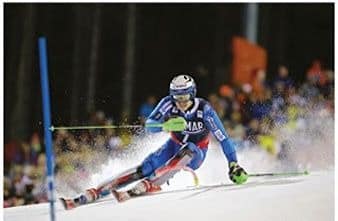 The French ski binding manufacturer Look is one of the most famous and respected brands within the ski genre.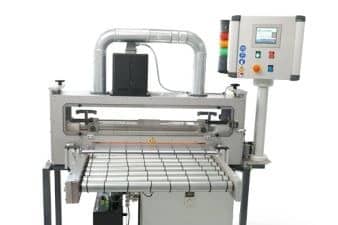 Tantec's SheetTEC unit is a standalone and inline surface activation method used by many of the leading producers and manufacturers of glass within EU and the United States.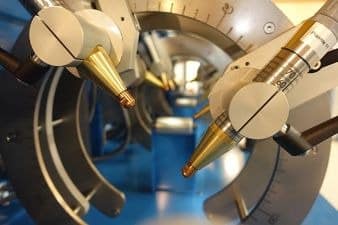 Top quality adhesion of printing inks, adhesives or coatings on polymer materials, such as PE, PP, PS, EPDM-rubber and other substrates, is a common requirement throughout the plastic and rubber processing industry.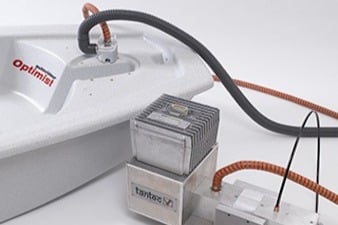 Tantec has developed their OzoneTEC System to treat the inside of products such as surfboards, coolers, ice boxes, jacket pipes, small boats etc.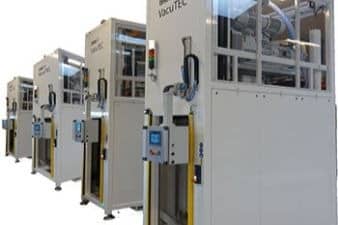 Tantec has recently delivered several new VacuTEC machines to one of the world's top suppliers of vehicle interiors. The purpose of these machines is complete surface treatment of interior systems.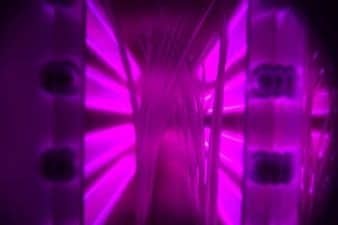 Tantec has been supplying Plasma units to the industry for decades.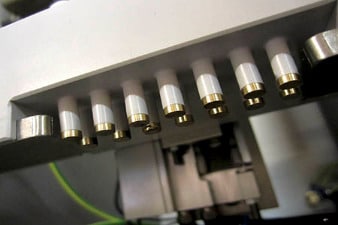 Tantec recently delivered a LeakTEC system to a large medical device manufacturer.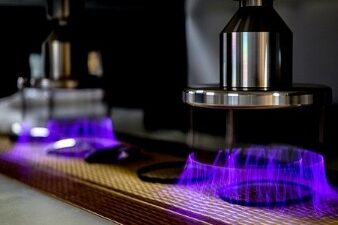 Plastic materials for ophthalmic lenses have seen continual developments, and for this reason, have gradually replaced glass materials.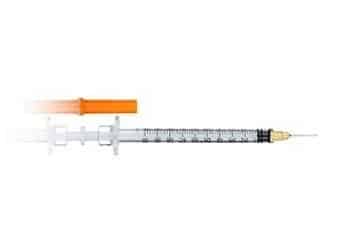 The medical and pharmaceutical industry has shown an increasing tendency towards the use of plastic materials Cyclo Olefin Polymer (COP) and Cyclo Olefin Polymer Co. (COC) in the production of plastic Prefilled Syringes.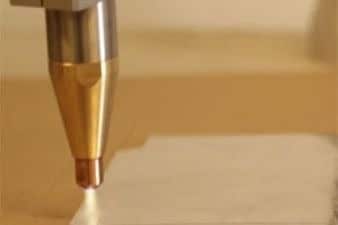 Tantec's PlasmaTEC-X is the ideal solution for surface treatment in the packaging industry.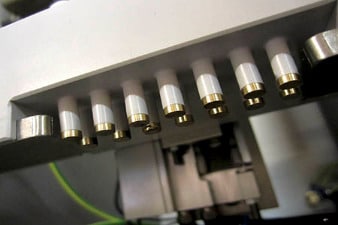 This customer required high speed leak detection of a small plastic medical component.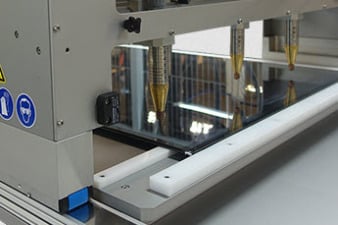 Surface treatment with plasma technology is an innovative and cost-effective solution to the challenges of adhesion in many industries.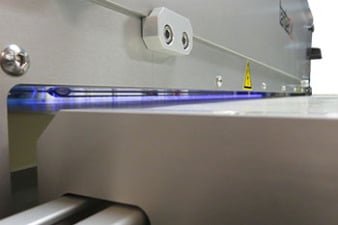 It is often necessary to coat glass sheets as part of the manufacturing process.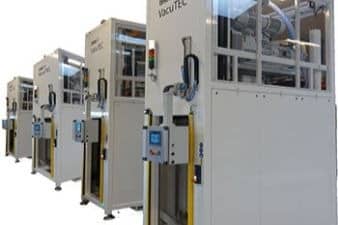 Tantec has just delivered a VacuTEC to one of the world's largest manufacturer of aircraft parts, meticulously tested with competitors and then with Tantec equipment.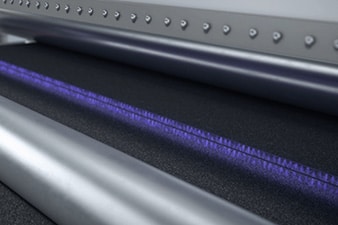 Due to low surface energy, boards, foam, glass, plastic sheets and corruga-
ted materials are difficult to bond to.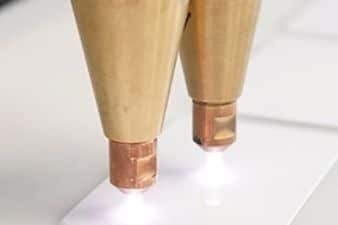 If you're having problems printing on various plastic cards, like business cards, library cards, loyalty cards, or any other type of cards for that matter, it's because they are made with polymers that are essentially non-stick.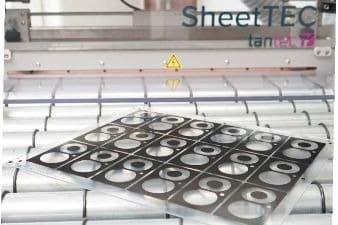 Tantec has developed a standard corona system known as SheetTEC, for surface treatment of sheets.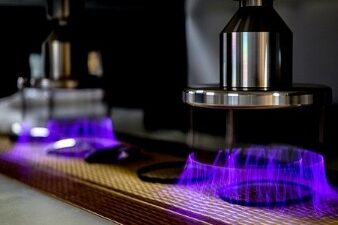 The low surface energy of plastics poses adhesion and wettability problems for lens manufacturers. Corona treatment plays an important role in promoting better adhesion properties.